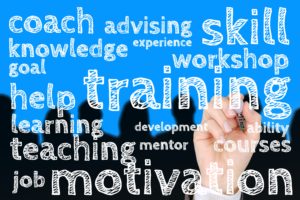 About Lessons
My lessons Suit Your Needs
Daily Conversation
Casual Conversation
Business Japanese
JLPT Preparation
Grammar
Vocabulary
Travel Japanese
Any Age and Level
My Lessons Match with Your Needs and Schedule
One to One Lessons
Group Lessons (with your friends or your family)
Office Lessons
Intensive Lessons (for students, visitors who are in Osaka area for short visit)
Price
7000 Yen  / 2 Hours (Negotiable)
*Transportation Fee for the teacher is not included
Lessons Locations
We can have it at any place where is convenient for you in Osaka area
About me
I have been teaching Japanese to students from all over the world since 2017
First, I became an online tutor for Math and Physics when I was a student in America. However, a lot of people asked me to teach Japanese, and then I started to teach Japanese as well.
Nowadays the demand of learning Japanese language has been increasing. I am still an online teacher, and most of my students are learning Japanese.
I have just come back to Osaka in Japan from America, and I am focusing on teaching job.
Since I live in Osaka area now, I am looking for some students who want to learn Japanese with me. (You can learn Math and Physics if you want!!) Usually I use Skype to do lessons for students. However, if you live or stay in Osaka area, we could have private lessons at any place where you would like.
When I was a physics student in America, I had worked as a TA (Teaching Assistant) for Physics Lab. I loved communicating with students in the class. My English must have been worse than other TA, but I was sure that I could have understood how they feel. I am not genius person, and English is second language for me, so I had prepared a lot for the work. I was really happy that students understood what they were supposed to do in the lab class after I explained. Fortunately, my attitude to the job was recognized as "Physics Senior Fellowship" among American TA's. (I was an only one international students among TA's for Physics lab)
I had participated a research program which was about Cosmology. My professor was a specialist of Dark energy. I learned about it and helped his research. So, we could discuss about the universe if you are interested in!!
I would like to cherish the relationship with my students. Some of them invited me to stay their place and took care of me for a few days before. I really appreciated them, and then I started to take care of my other students when they came to Japan. The time I spent with the students in real life made me realize that being an online tutor was good choice for me.
My teaching methods are various to students. Each person has different background, preference and level. I decide which methods we use after first meeting with you. I might use textbooks, manga, anime, YouTube or PC game if necessary.
Above all, I would like to share our stories!!
Please do not hesitate to contact me!!